IT Support Birmingham – Let us manage any IT support issues before you're even aware of them
Whether you want to support your existing IT department or outsource your entire IT operation, Blue Reliance can offer the best solution, IT Support Birmingham.
Our highly experienced Microsoft-certified professionals consistently support your business, anticipating and expertly managing any issues before you're even aware of them.
Our bespoke services include IT audits, IT support, IT services, IT support Birmingham, IT installations, inventories, on-site support, up to 24/7 remote support and network systems management. Not only are our response times extremely fast, we offer valuable one-to-one consultancy on company policies and data protection. All whilst keeping you updated with an informative monthly 'IT health' report.
Blue Reliance offers IT support Birmingham and accross the UK.
Take a look at our Testimonials page and have a look at our other products to see how we differ.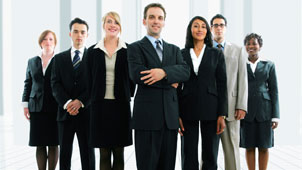 ---
Are you too paying too much for IT support?
Nobody likes to think they're being short-changed. But could you be paying too much for IT Support?
Following Brexit and the surprise election of Donald Trump as President of the United States of America, we're all living – and doing business – in uncertain economic times.
As a business owner, you can't pay too much attention to the doom and gloom that is forecast by the media – otherwise you'd never get out of bed in the morning. Your business certainly wouldn't grow and expand; you always have to do a certain amount of speculating to accumulate.
But financial leaders and the Chairman of the Bank of England are suggesting it would be prudent, at this time, to start planning for a future downturn.
How cost-effectively is your business currently running?
Could it survive a rise in inflation or other global financial challenges – like the value of the pound against the dollar and a change in trade deals between Europe and the UK?
In our experience, one of the areas where Birmingham and West Midlands businesses are unnecessarily haemorrhaging money is IT Support.
How much are you paying for yours?
We suspect, the answer is too much.
How to save money on IT Support
Outside of London, Birmingham is one of the biggest and most densely populated cities in the country, so as a business owner you're spoilt for choice when it comes to IT Support companies. But how can you make sure you're not paying over the odds for the services your business needs?
Well, in some cases, size isn't everything; the biggest IT Support Company you can find doesn't necessarily mean you're going to get the best value for money. Large companies have large overheads, so their prices are going to be higher than smaller, but equally talented companies.
You are also much more likely to get more in-depth support, from a more experienced IT technician, when you use a smaller company – without being charged through the nose for it.
Another way you can save money is by using a company that offers all the services you require – all under one roof. Instead of having to go to multiple different companies, and pay various additional charges, for the specific services you require. This strategy will save you hours of valuable time, too – because you'll have one point of contact that can sort out all of your IT issues out, quickly. From reactive IT support and maintenance, fully managed server systems and new product installations to web site design and hosting, search engine optimisation and IT-linked telephony systems.
Blue Reliance IT Support Birmingham
We're a small, but perfectly formed IT Support business in Birmingham that has been setup to provide businesses with a one-stop-shop IT support solution. Like many of the companies in Birmingham and the West Midlands who have already switched to Blue Reliance – we can potentially save you thousands of pounds within the first 12 months. And we guarantee that the standard of service and the skilled technicians we have available, to support your growing business are second to none.
We provide a full IT Consultancy service, initially, to help you plan and manage your business IT systems to ensure they are working hard to make your life easier, not harder. And we can also install our award-winning Blue Business Fibre Broadband at your premises to speed up everything you do.
Whatever it is your business needs, we can support, install and manage it.
Give us a call now to find out more about our World Class IT Support – at a fraction of the usual cost.