Blue Broadband Fibre ADSL Leased Line Private DSL SDSL
Blue Broadband specifically caters to business use and is our fast and reliable broadband service, offering free static IPs, no bandwidth throttling or capping, industry leading reliability and consistent performance.
ADSL Fibre Broadband Leased Line Private DSL SDSL Internet provider Birmingham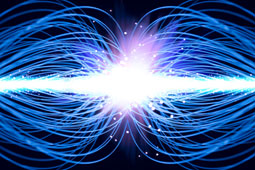 Business broadband
When you run a business there are some things that are no-brainers. Good quality broadband is one of them.
The good news is that not every business needs a complicated level of business broadband. However, that doesn't mean that business broadband isn't a necessity.
If you are a small business, here at Blue Reliance we can help you. Our Blue Broadband service is ideal for both small and large businesses. We are on hand to ensure that you have the ideal broadband solution that keeps your business running smoothly.
Because we are experts in a range of web and IT services, we have put together this post to show all the benefits of having business broadband for your company.
A quick but reliable service
While your business will benefit from having fast, fibre optic connection, the most important thing for any company is that their broadband is reliable and doesn't dip in and out of service. If you have a lot of different employees that need to get online at any time, you may need extra bandwidth to enable your system to still remain speedy and reliable, despite there being multiple people accessing the internet.
Support when you need it
From time to time, even the most reliable broadband service can hit a blip. As a business, you will want to make sure that these issues are quickly resolved and you are back on your feet with minimal hassle. Business broadband providers will be there when you need them, are able to provide you with the support you need, and can ensure that you stay online.
Provides you with a static IP address
The standard home broadband connection will have a dynamic IP address, one that changes every time you connect to the internet through your router. In comparison, with business broadband you can get a static IP, one that always stays the same. This is vital if you want to host a VPN, run CCTV or allow access to a PC desktop remotely.
These are just some of the reasons why business broadband is a great idea for you. Whether you are running a big business that has a number of employees, or a small company with just a few people behind the scenes, business broadband is a surefire way to make sure that your business gets online, and stays online.
Reliable Internet Provider Birmingham
Think that Blue Broadband is the right solution for you? Give us a call or get in touch with us online today to discover more about the range of IT solutions that we can offer your business. We are professional, reliable and have everything that you need.
ADSL Fibre Broadband Leased Line Private DSL SDSL Internet provider Birmingham