Telephony Solutions Hosted Voice VOIP IT Consulting Birmingham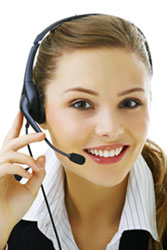 Whether you wish to keep your telephone line or upgrade to a VOIP solution to give your business a more professional image, Blue Reliance has the voice solution to suit you.
Our telephony solutions can be supported remotely for configuration amendments and fault-finding, improve response times and reduce maintenance costs. With the Blue Voice Modular chassis and licensing, you can buy only what you need and introduce further features as required.
Blue Voice is scalable from 1 – 360 users and 1 – 20 sites, offers a wide range of easy to use functions and integrates seamlessly with VOIP, SIP and Remote Worker technology. Our voice systems are also equipped with an easy, web-based control panel that can be accessed remotely.
Voice systems often prove to be more cost-effective than you would first imagine, so contact us for a free consultation.
Choosing a professional telephone system for your business
One of the most important aspects of any business is being able to communicate with your customers. For some this may be email, online forms or live chat, but plenty of businesses—both big and small—still rely on the humble telephone to keep their customer relationships on track.
For small businesses, it may seem simple just to install a standard phone to receive and send calls, but for larger businesses, this may not be the best option.
Here at Blue Reliance we have a choice of dedicated Blue VOIP Packages We not only offer web and IT services, but also make sure that businesses have the right phone systems too..
We have put together this post to discuss both traditional phones and VOIP/ISDN phone systems, to see which is the right choice for your business.
What's the difference?
A traditional phone system has a phone system installed into the premises. It is often a box which connects all of the different extensions within your company and links them to the phone network, often using PSTN or ISDN lines.
A VOIP system is a more modern form of telephone system. VOIP uses the internet to make a connection between all your extensions, in addition to the public phone network.
Which is more cost-effective?
Cost is important for all businesses to consider. At the beginning money may be tight, or you may not want to pay out every month. Both phone systems offer a different payment approach.
Buying a traditional phone line is an up-front, one-off cost. An initial investment into your company, without any further payments being made in order to host the system.
In comparison, a VOIP system does not have any large upfront costs that you will need to pay out. This type of system will have a monthly charge for the hosting of your phone system, which may be better option for those who need to carefully budget their initial costs.
Which is more reliable?
Reliability is a huge consideration when running a phone system in your business. After all, what could be worse than a couple of hours without phone lines when customers is trying to contact you?
As an onsite phone system is not reliant on the internet, it can often be a more reliable option for you to consider. However, a VOIP system is more reliable than you think. This is especially true if you receive it through a dedicated provider, who is on hand to help if something does go wrong.
Business Voice Solutions Birmingham
Now you know more about professional telephone systems. Why not take a look at the Blue Voice Pages and discover more about how we can make these phone systems work best for you?